Every year I am asked about a summer reading list. I don't have an "official" summer reading list but the following is a list of books I am either planning to read or have read and enjoyed myself!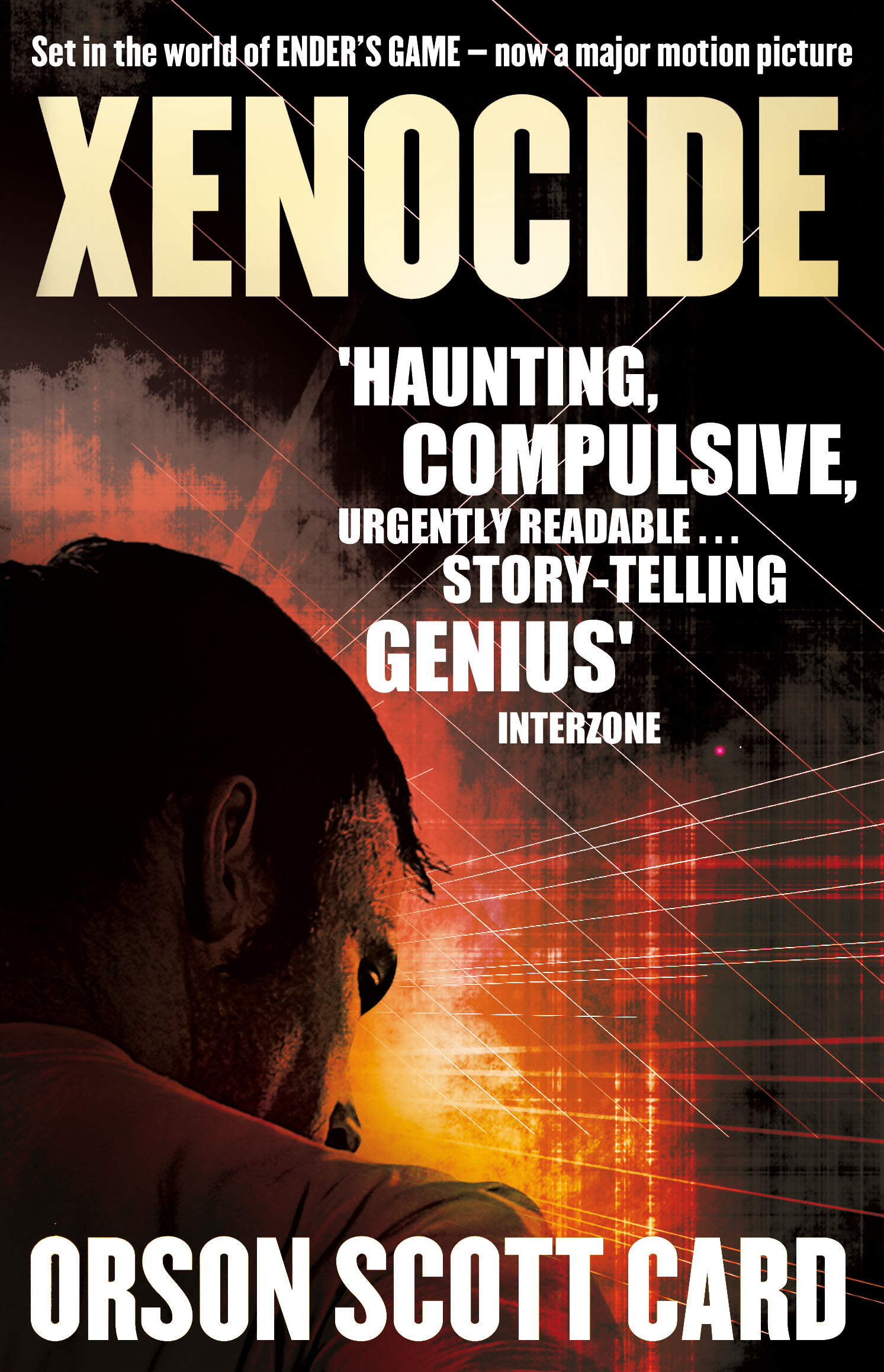 This summer, I plan to finish Xenocide, Volume III of the Ender Quintet by Orson Scott Card. This is the third book in the Ender's Game series and if you haven't read it - you are really missing out! This is one of mine and the boys' favorite books EVER! If you have an Amazon Audible subscription, you can listen to the audio book on "Channels" too.
I plan to read: Astrophysics for People In a Hurry by Neil deGrasse Tyson. I am a person in a hurry but I also love science. If you love science like I do, you'll love it. This is a book to listen to or read along with a parent though because some science may be above your science level.
But...that's just me!
The kids and I plan to finish reading the Harry Potter series. We began reading the books in August, we are now reading
The Order of the Phoenix
by JK Rowling. When we have completed that book, we will be reading the
Half Blood Prince
and
The Deathly Hallows.
Every human being should read the Harry Potter series, but that's just my opinion. Also, once you have finished the series or even if you haven't; you should pop by
Pottermore
and be sorted, find your wand and your patronus.
If you have already read the Harry Potter series and are looking for other books to read here are some books I strongly recommend:
Read the book - THEN watch the movie!
Hitchhiker's Guide to the Galaxy
by Douglas Adams
The Hunger Games
by Suzanne Collins
Howl's Moving Castle
by Diana Wynne Jones
If you want to try BIG books you might enjoy the Lord of the Rings

The next list of books are books I also plan on reading over the summer to see if I'm interested in adding them to my classroom or home library. They are:
A Little Piece of Ground
by Elizabeth Laird - Living in occupied Palestine, twelve-year-old Karim is trapped in his home by a strict curfew. Wanting to play football with his friends, he decides to clear a rocky plot of land for a soccer field. When Karim is found outside during the next curfew, tensions rise, and his survival is at stake.
Sylvia & Aki
by Winifred Conkling - Sylvia and Aki never expected to know one another, until their lives intersect on a Southern California farm and change the country forever. Based on true events, this book reveals the remarkable story of Mendez vs. Westminster School District, the California court case that desegregated schools for Latino children.
Operation Redwood
by S. Terrell French - When Julian is sent to stay with his disinterested aunt and uncle for four months, he discovers that his Uncle's corporation plans to cut down a group of redwood trees at Big Tree Grove and decides to take a stand to save the trees. Perfect for the young environmentalists in your life,
Operation Redwood
is an adventurous and gripping tale as Julian and his friends hatch scheme after scheme to save these giants of nature.
I am Malala:
The Girl Who Stood Up for Education and Was Shot by the Taliban
-
A MEMOIR BY THE YOUNGEST RECIPIENT OF THE NOBEL PEACE PRIZE
"I come from a country that was created at midnight. When I almost died it was just after midday." When the Taliban took control of the Swat Valley in Pakistan, one girl spoke out. Malala Yousafzai refused to be silenced and fought for her right to an education. On Tuesday, October 9, 2012, when she was fifteen, she almost paid the ultimate price. She was shot in the head at point-blank range while riding the bus home from school, and few expected her to survive. Instead, Malala's miraculous recovery has taken her on an extraordinary journey from a remote valley in northern Pakistan to the halls of the United Nations in New York. At sixteen, she became a global symbol of peaceful protest and the youngest nominee ever for the Nobel Peace Prize.
I AM MALALA
is the remarkable tale of a family uprooted by global terrorism, of the fight for girls' education, of a father who, himself a school owner, championed and encouraged his daughter to write and attend school, and of brave parents who have a fierce love for their daughter in a society that prizes sons.
I am Nujood, Age 10 & Divorced by Nujood Ali with Dephine Mainoui - For more mature readers, this unforgettable autobiography tells the true story of Nujood Ali, a ten-year-old Yemeni girl married off at a young age, who decides to resist her abusive husband and get a divorce. A moving tale of tragedy, triumph, and courage, Nujood's brave defiance has inspired generations of women and young girls. This book should be read with a parent.


Return to Sender
by Julia Alvarez - After Tyler's father is injured in a tractor accident, his family hires migrant workers from Mexico to save his Vermont farm. Tyler bonds with one of the worker's daughters and navigates complicated moral choices in this award-winning novel about friendship, cooperation, and understanding.
The reason I've chosen those books is because they are empowering titles about boys and girls who are around your age and from around the world. They bring up diverse issues that I feel are interesting to students your ages too; such as: environmentalism, immigration, civil rights, and the world around us.
One of my favorite summer time reads of
all time
though, isn't a BIG book, it's not a challenging book or a series; it is Gary Soto's
Baseball in April and Other Stories.
The book is a series of short stories; they are fun, easy to read and they remind me of reading
Chato's Kitchen
to younger classes. I think you'll enjoy the humor in the stories and love the characters as much as I do.
Let me know if you decide to pick any of these up and what you thought of them. Keep reading!